Introduction
The first meeting of IGF stakeholders that led to where we are with the Dynamic Coalition on IoT today, goes back to 2008 and was held in the context of the 3rd IGF in Hyderabad. Since the IGF in Hyderabad, the Dynamic Coalition on the Internet of Things (DC-IoT) has engaged in open meetings at all following IGFs and at meetings in between IGFs on the usefulness of Internet of Things, its necessity to help address global and local societal challenges, and the challenges that need to be addressed in order to ensure the Internet of Things is developing in a way that serves people around the globe. 
At the IGF 2023 in Kyoto, the DC-IoT will meet again in order to progress the work done over the years, linking into the work of other Dynamic Coalitions for as far as relevant to IoT good practice and further identifying the relevance of IoT good practice in contribution to the UN's Sustainable Development Goals. Agenda that was introduced in Joao Pessoa in 2015. Aim is to do so from a global multistakeholder perspective, that is across sectors, cultures and nations.
We will build upon the debate that focused in 2023 on questions relating to the right level and form of governance, to become more concrete about the most effective addressing of security good practice and exploring the level of collaboration across the value chain (in particular collaboration between network operators with device manufacturers.).
An updated IoT Good Practice Paper will inform the discussion that has been progressed since Joao Pessoa, and all stakeholders are invited to take note, contribute online, and join us in Guadalajara. In preparation of this update, a number of open meetings will be organized during 2023. You can find the current one here.
For more information on the Dynamic Coalition, and supporting documents, see  https://medienstadt-leipzig.org/dciot  
Action Plan 2023
​For 2023, the plan for action is to look at the future of global good practice with IoT, recognizing that IoT is now part of the fabric of the Internet, and, as part of the Internet, part of the fabric of society in large parts of the world. With this, IoT has become part of the agenda of multiple Dynamic Coalitions: both those that relate to the Internet in a horizontal way and those that relate in a more vertical way to the subject of IoT. In the picture below, we reflect current cooperation – and see potential for more cooperation across the IGF ecosystem.
The starting point is the current Global Good Practice Paper that has been reviewed during the IGF in 2018. The result will be an updated paper that will be presented in draft to the open DCIoT meeting during the IGF in 2023, and will be finalized based on the outcome of that session.
Fig.1    DC-IoT relating to other DC work focusing on Global Good Practice with IoT
As part of the global IGF community, DCIoT will focus on the overall good practice with IoT, and will reach out to link in to the policy discussions in other DCs. Over the year to come we will take the good practice paper forward in dialogue inviting people from different stakeholder groups to participate both in a number of meetings and in an ongoing on-line consultation, with the aim to be able to present and discuss a full Statement on " Internet of Things Good Practice policies" to the IGF in Kyoto taking into account a number of key aspects that relate strongly to the IoT today.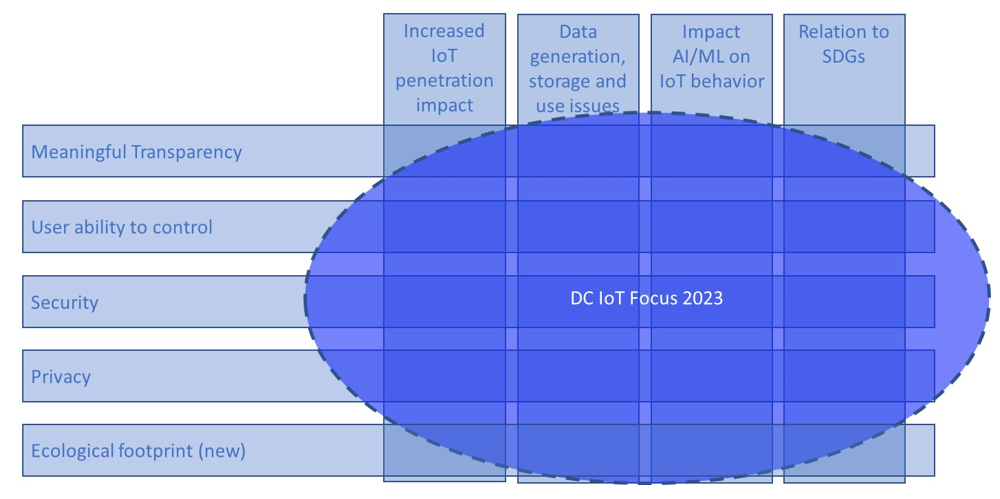 Fig.2    DC-IoT focus for 2023 update of IoT Global Good Practice
Interested stakeholders are invited to sign up for the meetings that will be posted at https://medienstadt-leipzig.org/dciot(formerly http://www.iot-dynamic-coalition.org/). This website contains information about the work carried out in the context of the DCIoT, and a wiki to which people can contribute as to build up a joint knowledge space on IoT, from an IGF perspective.
The intent is to organize a number of events during 2023, with a DCIoT specific event in Dresden/Meissen July 2023 and as part of the IGF preparatory meeting in Washington DC June 2023. More about these and other opportunities that may arise will be announced on the DCIoT list and on https://medienstadt-leipzig.org/dciot.​
Mailing List
Stakeholders
The initiative for the DC IoT originates from the 3rd IGF in Hyderabad and was taken by 
Francis Muguet (University of Geneva), chair
Bernard Benhamou (French Government) 
Michael Niebel (European Commission)
Anriette Esterhuysen (APC, civil society)
Sophie le Pallec (GS1, private sector)
Bob Kahn (CNRI, private sector)
Caroline Greer (dotMobi, private sector) 
Avri Doria (Lulea Technology University, academic technical community)
Wolfgang Kleinwächter (University of Aarhus, academic technical community)
Brian Cute (Afilias, academic technical community) 
Latif Ladid (IPv6 Consortium, academic technical community)
Since then, many other stakeholders participants have actively participated, as is clear from the reports, demonstrating that all stakeholder groups are represented in the work of DC IoT. A larger group passively participated over time, and all that have participated have been invited to join the mailing list. Per August 2015, a new public mailing list has been created, and all participants to the original mailing list have been invited to join this list, which is open to any stakeholder with interest in IoT.
Documents/Reports
Contacts
For more information regarding the DC IoT please contact one of the following people: